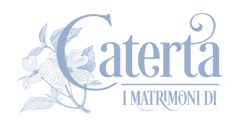 Fotografo di matrimoni
Wedding Photographer
Il tuo matrimonio è una storia unica e noi saremo lì per raccontarla.
Ci piace essere scelte in un giorno così importante, nel giorno del vostro matrimonio, quello che state immaginando nei minimi dettagli da chissà quanto tempo.
Sappiamo con quanta cura, delicatezza, attenzione e leggerezza dovremo muoverci.
Vogliamo metterci tutta la passione, la poesia e l'esperienza per restituirvi ricordi emozionanti e far nascere sorrisi.
Your wedding is a unique story and we will be there to tell it.
We like being chosen on such an important day, on the day of your wedding, what you have been imagining for so long.
We know how carefully, delicately and lightly we will have to move.
We will use all our passion, poetry and experience to give back exciting memories and give birth to smiles.
Richiedi subito un preventivo
Ask us a quotation now